Fantawild Animation Inc. is the most influential animation company in China specializing in the whole industrial chain from creation and production to the global marketing with renowned animation brands including Boonie Bears and Boonie Cubs. The programs have been distributed to over 100 countries and territories and aired on major media networks such as Netflix, DirecTV, Hulu, Discovery Kids, Disney, TV Azteca, Nickelodeon and Zee5.
Based on the sustainable strategy starting from a good storytelling with universal value, to the international-standard production quality, and finally to its efforts in global distribution, Fantawild has gained an impressive presence in the global arena and has achieved great success together with its partners in different markets.
With over 60 subsidiaries, Fantawild Holdings Inc. is one of the largest entertainment and technology groups in China. Our expertise includes animation, theme parks, special-effects films, themed performance, and consumer products.
A COMPLETE INDUSTRIAL CHAIN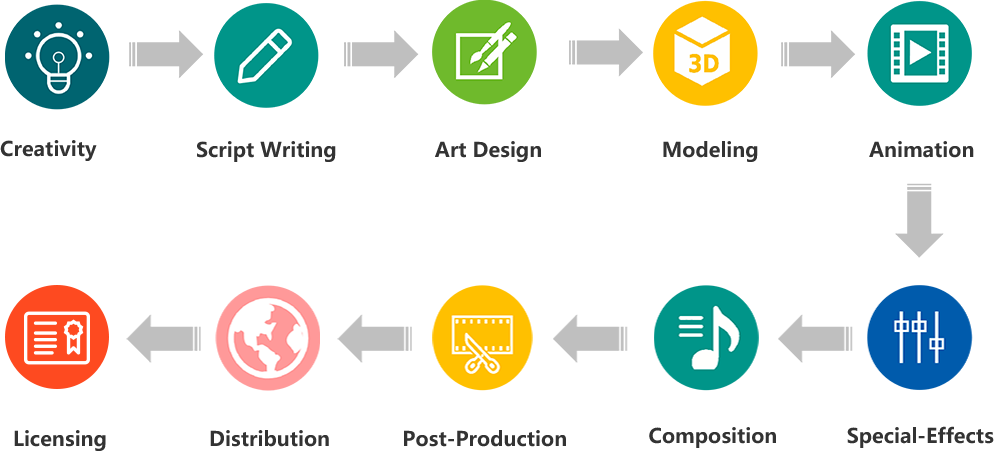 HONOR & AWARDS (Part)
Top 150 Licensor by License Global, 2019

Key National Animation Company, 2018

Winner, Up-and-coming Property of the Year, 2019

Nomination, LIMA International Licensing Awards

Winner, the Most Popular IP at China Licensing Golden Star Awards, 2018

Nomination, Excellent Feature Film Award at China Huabiao Film Awards, 2016 & 2018

Nomination, Best Preschool Program at Asian TV Awards, 2018

Nomination, Best 3D Animated Program at Asian Television Awards, 2018

Winner, Special Mention Award at the 22nd Cairo International Cinema and Arts Festival, 2015

Nomination, Cine Kids Award in Busan International Film Festival, 2015

Nomination, MIPJunior International Pitch, 2015